Burned by Fire
Blood and Magic #3
Genres: New Adult, Urban Fantasy, Magic, Vampires
Publication date: September 30th 2016
About the Book:
Aria's pyrokinetic ability has always been hard to control, and being pulled in so many directions, isn't making it any easier.
Now she has to help Inarus, a foe turned friend who is being targeted by the Human Alliance Corporation-the very organization he once worked for.

But the HAC has more than just Inarus in their sights. Aria finds herself going deep into enemy territory to save a witchling child with never before seen powers, that the HAC has kidnapped to further their own ends.

Aria has been hired to save a child once before, and she failed. That failure has haunted her even to this day and she wonnt let herself fail again. With the HAC closing in, and complications between herself and the Pack rising, Aria has no choice but to succeed. A child's life is on the line and Aria will risk everything to save that life.
Purchase Links:
Amazon
Kobo
My Review:
Bruised and battered, Inarus shows up on Aria's doorstep, on the lam from the Human Alliance Corporation (HAC). He's now enemy number two (Aria is enemy number one) and HAC is hot on his trail. After a hot confrontation with Aidan, things go from bad to worse. A witch from the coven hires Aria to find a very special child and all signs point to HAC. Now she must go into the belly of the beast in order save this child - and she can't fail. There is a lot on the line.
I have been looking forward to Burned by Fire since July 2016 (that's when I finished Kissed by Fire, Book 2). Danielle Annett's series just keeps getting better with every novel. I enjoyed reading Burned by Fire and had it finished in 2 days. The book was so engaging, full of action, tension, and suspense that I had a hard time putting the book down in order to be a protective member of society.
The book is fast paced and easy to follow. Aria isn't the perfect heroine - in fact, she's extremely flawed. She's had a very tumultuous life thus far and a blast from her past makes things a bit hard for her. Aria is as badass as ever and growing stronger everyday. She has her own power and is able to draw on Declan's shifter power, as well. Her relationship with Declan is tumultuous but there are some moments that lead me to believe the best is yet to come with them.
The world created by Danielle Annett in the Blood and Magic series is standard for urban fantasy novels. Burned by Fire is a wonderful addition to the urban fantasy genre. I liked the continued development of Aria and Declan's mate bond. He's not there to control her (although, I think she would beg to differ) but support her in a way that she's not used to. Aria, though, learns a few things that may cause any development to take a huge fall backwards. There are action sequences that deliver and keep the reader engaged. All-in-all I found Burned by Fire to be a great third book in the Blood and Magic series.
Bring on Book 4!
I voluntarily reviewed this book.
My Rating: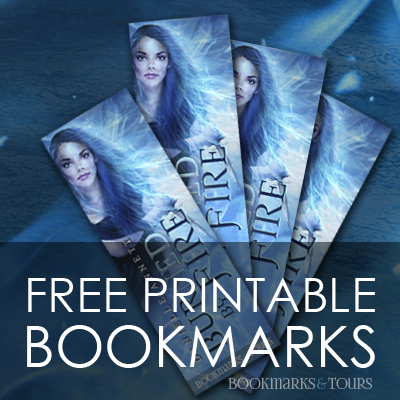 Meet the Author:
Danielle Annett is a reader, writer, photographer, and blogger. Born in the SF Bay area, she now resides in Spokane, WA, the primary location for her Blood & Magic series.
Addicted to coffee at an early age, she spends her restless nights putting pen to paper as she tries to get all of the stories out of her head before the dogs wake up the rest of the house and vye for her attention
Website
Facebook
Twitter
Goodreads
Enter the Giveaway:
a Rafflecopter giveaway